This week, we sat down with Trish, our Operations Manager at Aspire UK. We asked her what makes Aspire's service unique, how our amazing care workers can help your family, and details about specialist clinical care. We hope you enjoy getting to know Trish and gaining more insight into our mission at Aspire UK.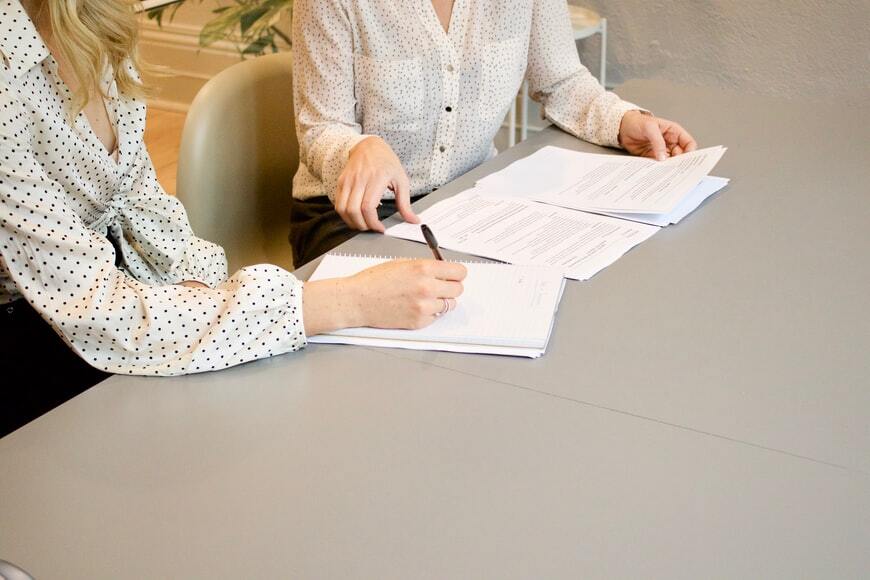 If you have any other questions about our care at home, specialist care, or other care services, please don't hesitate to contact our team today.
Tell us about your role and time with the company.
My name is Patricia Branson, but most people know me as Trish! As the Operations Manager at Aspire UK, my role is to ensure the customers are kept safe and have autonomy in their lives. It is also to ensure our staff are happy in their work, get job satisfaction and provide care and support that is person-centred and customer led.
We are registered with the Care Quality Commission and have contracts with the NHS, Leicestershire County Council, and Leicester City Council. We also provide a 24-hour call-out service to people who require assistance via their lifeline.
I must ensure we are compliant with the regulators and give them and our customers reassurance that we provide safe care and support. 
Job satisfaction is the key to having a happy and well life – this is what I have. I previously worked for the company between 2011 and 2015 and decided to come back; the colleagues I worked with then remain my colleagues now. This tells me that the company does care as it has retained many of the staff. We all have mutual respect, work hard, and have fun – this is important as we all spend many hours at work, and it needs to be enjoyable. Perhaps my only regret is that I left – no looking back now as I am here again!
How does Aspire UK provide specialist care?
We pride ourselves on providing specialist clinical care to enable people to be live an ordinary life in their own homes. They are part of their community, meet their friends and have fun. It is a priority for us that the customer's family members remain their family members and are not their primary carers. This enables positive relationships within a family home and the person being supported has autonomy and freedom to live their own life.
Aspire UK supports people who have complex needs. This may include tracheostomy patients who require a cough assist or suctioning to help them keep their airway clear. We also provide care for people who rely on oxygen, need support with a Nippy / CPAP or Stoma care.
Some people have life-changing experiences; this may be through an accident that has caused them to have an Acquired Brain Injury, or it may have affected them physically, and they are not as able they were before. Aspire UK understands the trauma that the person and their family have lived; our aim is to support the person's rehabilitation while also supporting their family.
It's what people 'can do' not what they 'cannot do'. Our positive approach supports independence, well-being, and assists in psychological trauma. We work with a number of professionals to ensure the person is kept safe and has autonomy in their home, including:
The commissioners, Continuing Health Care NHS, and Adult Social Care
Occupational therapists who ensure the right equipment is in place and staff are using it correctly
Physiotherapists and staff receive specialist training to support the person to be as healthy and strong as possible
Respiratory Unit at Glenfield Hospital
Community Nurses
Dieticians
Epilepsy Team
Any other health and social care professional that is involved in a person's care and support
Do the Aspire UK team have additional training to provide specialist care?
Aspire UK commissions a Registered Nurse; their role is to ensure our specialist team of care workers have the underpinning knowledge and competent skills to undertake clinical tasks safely. Clinical supervision and regular competences take place to ensure our staff are providing safe clinical care.
Our nurse is on-call to provide advice and guidance on day-to-day concerns or issues, they support Aspire UK with clinical care plans and risk assessments. It is paramount to us to ensure we provide confidence to the person receiving the care, and their family members feel safe too.
What are the benefits of hiring a Clinical/Complex Care Worker?
We have a pool of specialist support staff that are familiar with all aspect of clinical care, this knowledge can be transferred, however unique specialist training is provided to ensure the person receives person-centred care.
How can Clinical/Complex Care benefit the quality of life of the client?
Our clients receive a high-quality specialist service. This unique service provides them with autonomy, enables them to lead their care and support and to be valued members of their community. Our customers trust their support staff and feel safe; this gives peace of mind to their family members too.
Why do you believe people should choose Aspire UK?
Because Aspire UK cares. We are an ethical company; the whole company genuinely cares for people and wants to do their best for them. Respect, dignity, empowerment, enabling vulnerable people, keeping people safe is our driving force. We only employ staff that want to provide the best care and support.
Aspire UK values our front-line care staff, they provide unique specialist support and they are very important to us. We give opportunities to staff to learn, expand their knowledge and have opportunities to gain promotion. All staff and managers want to make a difference in a person's life, we all genuinely care.
What is the most rewarding part of your job?
The most rewarding part of my job is firstly to know our customers are safe, well, happy and having a fulfilling life. The second is as important part of the first and this is to be reassured and know that our front-line staff, our care staff are valued, respected and that they want to go to work, and they get job satisfaction.
Looking for care at home for yourself or your family member?
At Aspire UK, we strive to offer tailored care to support your loved one to remain in the comfort of their home. Many of our clients regard their care worker as a friend, and then a part of their family.
If you're looking for a reliable and experienced care worker to support you or your loved one, we encourage you to call our team today.
Want to join the Aspire UK team?
If you're looking for a rewarding career in the care industry, we'd love to hear from you. We are currently advertising for Care / Support Roles as well as management positions for experienced care workers. Apply now or contact us to learn more!