Looking for tailored home care services?
Aspire UK's compassionate team have been caring for local Leicester & Leicestershire families for over 20 years. 
Delivering personalised home care services since 2000
At Aspire UK, we know that quality care improves lives. Since 2000, we have offered tailored care services to residents across Leicester and Leicestershire. Guided by strong values, we strive to promote independence, dignity and choice for all of our clients.
Our experienced team will care for your family like their own, bringing compassion and respect to every home. Beyond helping with essential tasks, we help your family member to remain a valued part of their community with social activities and outings. We have flexible care and support packages to suit everyone and welcome the opportunity to learn about your care and support needs.
Helping people to live independently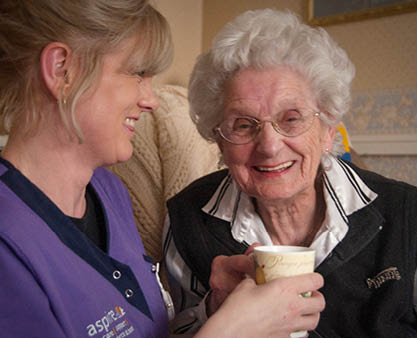 Live independently and comfortably in your own home with bespoke care and support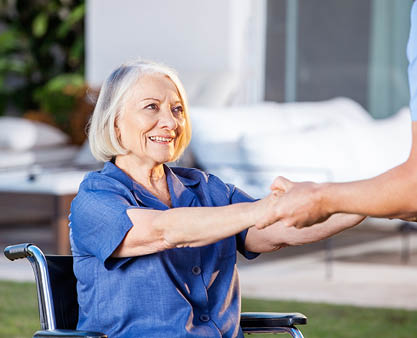 Achieve your goals with specialised care and support from our qualified
care staff.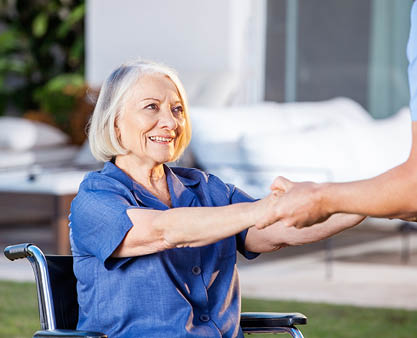 Achieve your goals with specialised care and support from our qualified care staff.
Specialising in dementia and Alzheimer's care at home
We are committed to delivering quality care to people with dementia and Alzheimer's. For over 21 years, local Leicester and Leicestershire families have trusted us to care for their loved ones. Our care workers have specialised dementia training and understand how to provide supportive, compassionate and safe care. We offer flexible packages for people with dementia, supporting them and their families to live their best quality of life.
Aspire UK are a growing team of professional care workers, passionate about improving the lives of the people they care and support. We offer recognised training, mentorships, a competitive salary and ongoing career development. Launch a career you're proud of and apply today.
Are you a reliable and enthusiastic person interested in working in the care industry?
Aspire UK offer full training and career progression, as well as competitive employee benefits. Start a rewarding and flexible career helping others.
Specialist & Complex Care
Are you an experienced care worker ready to take the next step in your career? Or are you new to care and interested in building a career as a specialist care support worker?
With ongoing training, qualification opportunities and flexible job packages, Aspire UK could help you to become a specialist care support worker.
Quality Monitoring Officer QMO's
Are you a qualified and experienced carer ready to transition to a leadership role?
Aspire are actively recruiting QMO's to support our incredible staff and client base as well as contributing to business operations. Career development, training and support is available.
What our clients say about us
"We would like to thank you from the bottom of our hearts for giving so much care to dad. You have made such a difference to his life in so many ways."
J & D – Leicester
"To all my carers I would very much like to thank you for your kindness and understanding, it is very much appreciated."
MG – Glen Parva
"Please may I take this opportunity to thank your carers for the kindness, dignity and quality of care that they gave to my mum; nothing was ever too much for them."
JW – Wigston
"I am writing to thank you all for the help and care you have given to my husband Albert over the past year, your help and support has been invaluable and you have been so kind over the last few difficult weeks, thank you for your patience."
FT – Leicester
Home care for your loved ones
We want to make a difference in your loved one's life and help them stay living in their own home. Download our brochure and book a free consultation.