As with many other services, care at home helps to improve the quality of life for someone experiencing old age or a medical condition that has made them less mobile or able to perform essential daily tasks on their own.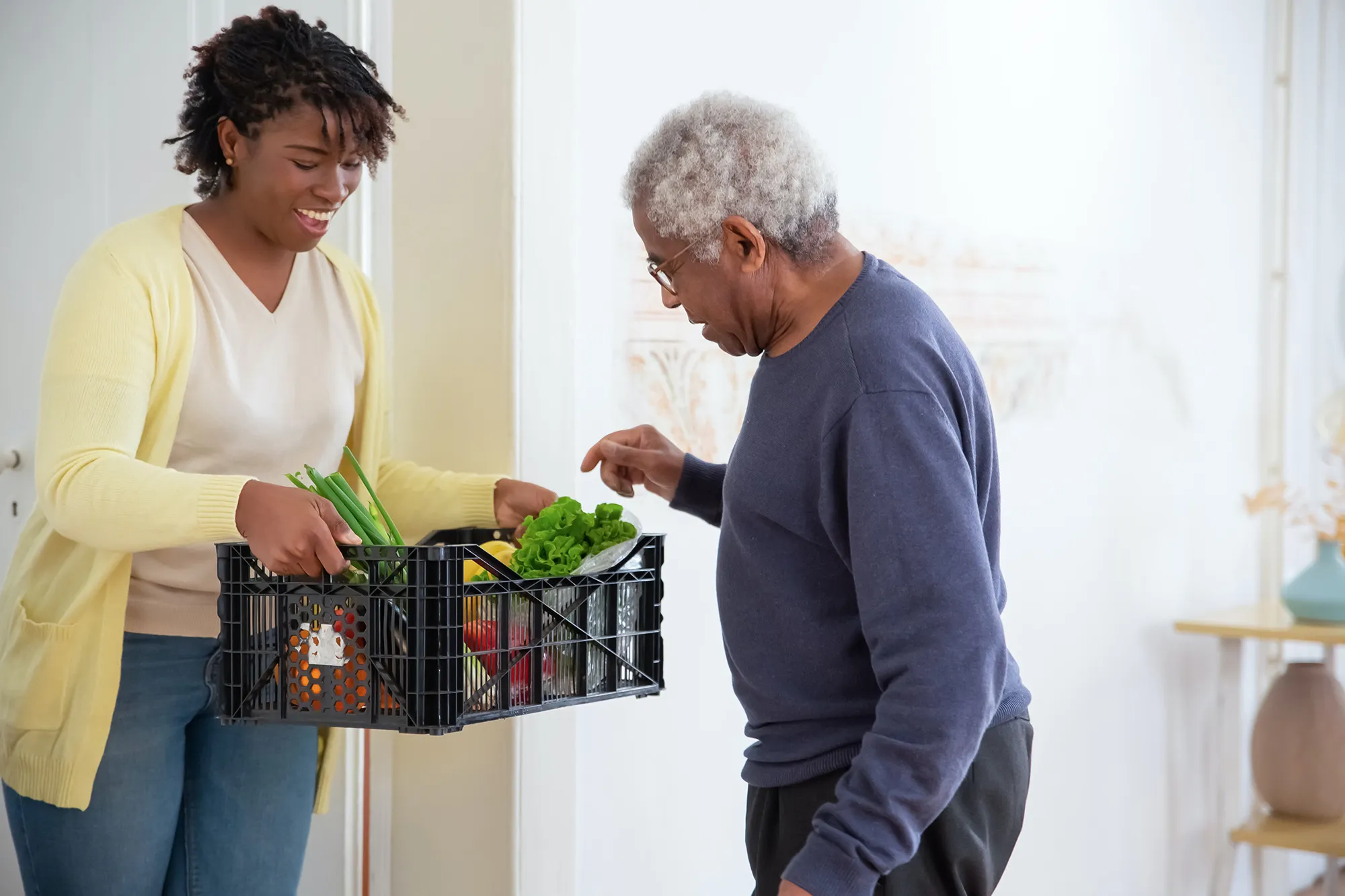 It's not something that should be taken onboard lightly, however. The introduction of home care is a process that requires patience and long conversations, so it's always best not to rush it.
At Aspire UK, we understand that staying at home is a priority for many of the clients we work with, but old age or a medical condition can make this challenging or risky. We offer in-home care services that help our clients to live as independently as possible in the comfort and familiarity of their own homes while also staying safe.
Why do I Need to Prepare for Care at Home?   
Proper preparation is essential for a smooth transition. You should discuss the plan with your loved one to ensure that their feelings and opinions on the matter are taken into account. Introducing a care worker without any forewarning is not likely to go well. There may also be some things that need to be done to the home to make it more accessible and easier for care staff to navigate.
How do I Prepare My Loved One for Care at Home?
There are a number of things that you can do to prepare your loved one and make them aware that a care worker will be coming to provide domiciliary care. These include:

Having a calm conversation
The very first thing you should do is have a conversation with your loved one about the possibility of getting someone around to help out. It's completely natural for them to have mixed feelings about this, so be sure to listen to their concerns. Your goal is to get them to view home care as a positive change.

Being patient
Your loved one will likely have a lot of questions about what's going to happen, and they may end up asking the same ones more than once. It's important that you exercise some patience here. Try to explain simply and in more general terms to avoid confusion. If they still seem confused, try to explain in a different way.

Bringing in a healthcare professional
A professional, particularly someone that your loved one is already familiar with, can help ease their discomfort and get them to see home care as a positive change. A professional can also assist in the explanation of care concepts, helping to avoid any confusion and ensuring that everyone is on the same page.

Preparing the home
Consider whether the addition of aids, such as bathroom guide rails, would be beneficial. If so, try to have these installed as soon as possible. Prep each room and label things appropriately, such as linen and clothing, so that the care worker will be able to find them easily. Show the worker how to use any home systems.

Notifying family and friends
Let your loved one's close family and friends know that they will be receiving home care services, and give them an idea of what the schedule will be like. Letting them know ahead of time will avoid them being surprised or concerned if they pop over for a visit or call your loved one and the care worker answers.
How do I Decide What Services are Needed?
It's important to work with your loved one to determine his or her care needs. Keep in mind that they may be in denial about how much help they actually need, so try to be as sensitive to their wishes as possible whilst being realistic.
Some of the areas that people experiencing old age or a medical condition may need assistance with include:
Hygiene and grooming (this means helping with bathing and grooming; incontinence assistance would also fall under this category).
Nutrition and food preparation (this means providing nutritious meals, as well as assistance in eating and staying hydrated).
Mobility (this means helping your loved one to move around, including through the use of aids like a walker, as well as driving them places).
Social outings and visitors (this means helping your loved one to engage in social activities).
Chores and home maintenance (this means helping with laundry, cleaning, and garden upkeep, as well as overseeing the safety of bathrooms).

Additional services that you may need to consider when introducing home care include medication management and nursing case management.
How do I Decide Who to Hire?
When it comes to care at home, there are several options, ranging from an individual care worker to an agency who employs multiple care staff. Many people prefer to go with an agency, as a backup care worker will be provided in cases of absence. They also take care of all human-resource related tasks, perform background checks, provide staff training, and can give you access to more specialty care should your loved one's needs change in the future.

Whatever you decide, ensure that your loved one has some input into the decision and that their wishes are respected. Do your research and ensure that the individual or agency you ultimately go with is someone you trust and your loved one is comfortable with.
Quality Home Care Tailored for Your Loved One 
The loss of independence that comes with growing older or suffering from a medical condition can be difficult for many people to come to terms with. Remind yourself that you have your loved one's best interests at heart and that you want them to continue living as independently as possible.
Putting off the decision for professional care at home can actually be more damaging in the long run, so rest assured that having these tough conversations now is the right thing to do.
The team at Aspire UK are here to help your loved ones live independently whilst being safe.