As parents, grandparents, and other loved ones reach a point where independent living becomes a challenge, it can be hard to know what support option is the right one. This time can be emotional and overwhelming, especially when you're facing the decision of whether to move your loved one out of their home for round-the-clock support. Moving into a care home isn't the only option, however.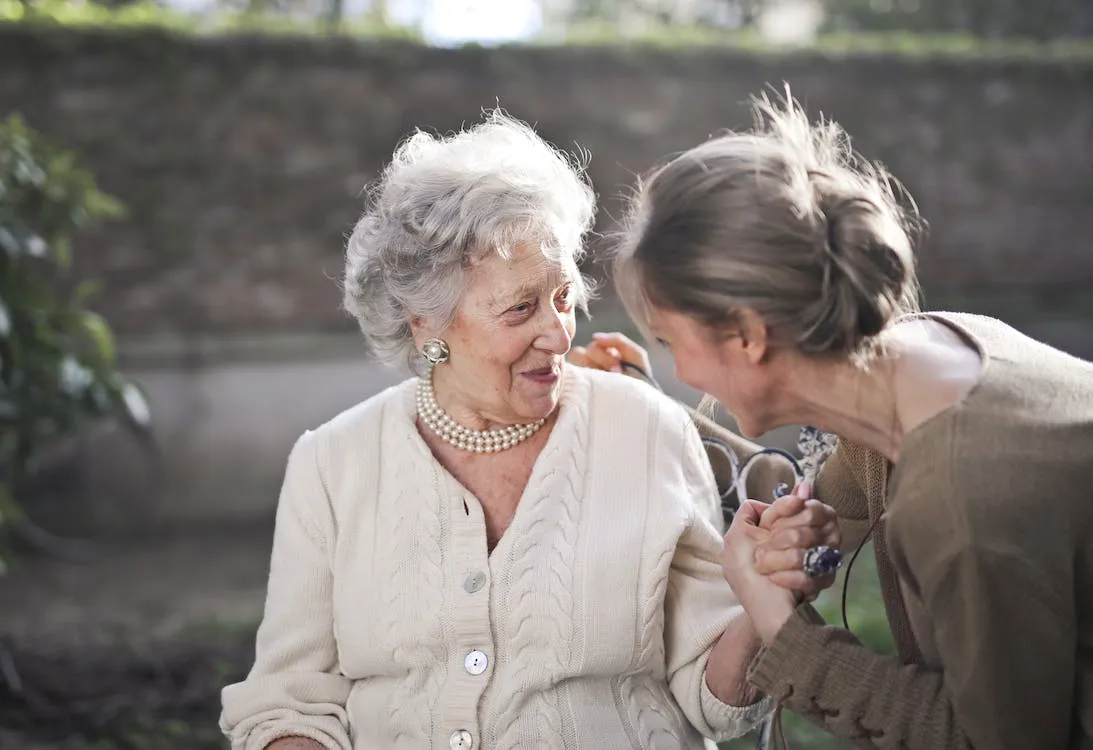 Continue reading as we explain the differences between a care home and domiciliary care, as well as the benefits of maintaining independent living as long as possible.
For personalised advice, contact our team at Aspire UK today.
Understanding the Differences
Care at home and nursing homes are the two most popular options for care services. These options are both readily available for a wide range of people, including those for whom age or health conditions have made independent living a challenge. There are very clear differences between these services, however, even though both are designed to relieve the struggle of completing daily tasks independently.
Residential care in a care home has clients move into a care facility, leaving their homes and personal space to receive 24-hour care. Home care services offer all essential care and support without needing an individual to leave the comfort of their home. This allows much greater freedom and happiness, creating a safe solution to maintain independence and keep life feeling as 'normal' as possible. Care at home can offer greater opportunities to keep up social connections, personalised service experiences, and higher levels of overall happiness.
The Flexibility of Domiciliary Care
Perhaps the biggest benefit of domiciliary care is that it is completely tailored to the needs of the individual. There are varying degrees of care that a person may need, and not all of them will require the level of care provided in residential facilities. For some people, extra support is needed just to get through some everyday tasks such as cleaning, rehab exercises, meal preparation, medicine, and personal care.
For others, residential care may seem like the only option due to the level of support they require. However, home care can be adapted to suit a very wide range of conditions and needs. Overnight care and 24-hour services are still possible while staying at home, with options to have a care worker living in-home around the clock, providing 1 to 1 person centred care. Support can take whatever form needed, and be adapted over time as situations change.
The Benefits of Care at Home
Let's discuss some of the other exceptional benefits of choosing home care. At the end of the day, many people choose at-home care services because they want to maintain independence. Living at home can be a point of pride for many individuals, and having the freedom to stay in their own space with familiar surroundings, while keeping a greater degree of independence can make a world of difference in their well-being. You can keep your own lifestyle and schedule, rather than adapting to the stricter routines of a care home.
Another benefit worth mentioning is the personalised touch of at-home care. A care worker is able to build a one-to-one relationship with their client, in which the needs of that individual are their top and only priority. There is a more bespoke and personal approach to home care thanks to the one-to-one, entirely tailored nature of the services. This model allows a care worker to provide a greater degree of individualisation in their work.
Care at Home Services Available
Home care can provide much-needed support for people with a range of situations and conditions posing challenges in their lives. That's where that flexibility comes in, with care workers who specialise in different areas readily available to offer tailored support. To help you get a better understanding of the areas a home care worker can cover, we've provided links to learn more about all the different services Aspire UK workers can offer within a client's home.
A domiciliary care worker can offer services such as:
Learn More About Domiciliary Care With Aspire UK 
Don't feel as though you have to make these decisions alone. If you think that at-home care could be a viable option for your loved one, the Aspire UK team is ready to lend a hand. Contact us today to have all your questions answered by a domiciliary care expert, and we can start the process of finding the right compassionate care worker for your situation. Click the link below to learn more about the various home care services we offer at Aspire UK.