If your elderly loved one needs some extra support to stay independent and safe, then you may be considering a care home or live in care. This article will help you to compare your options and make a decision that suits your loved one and your family.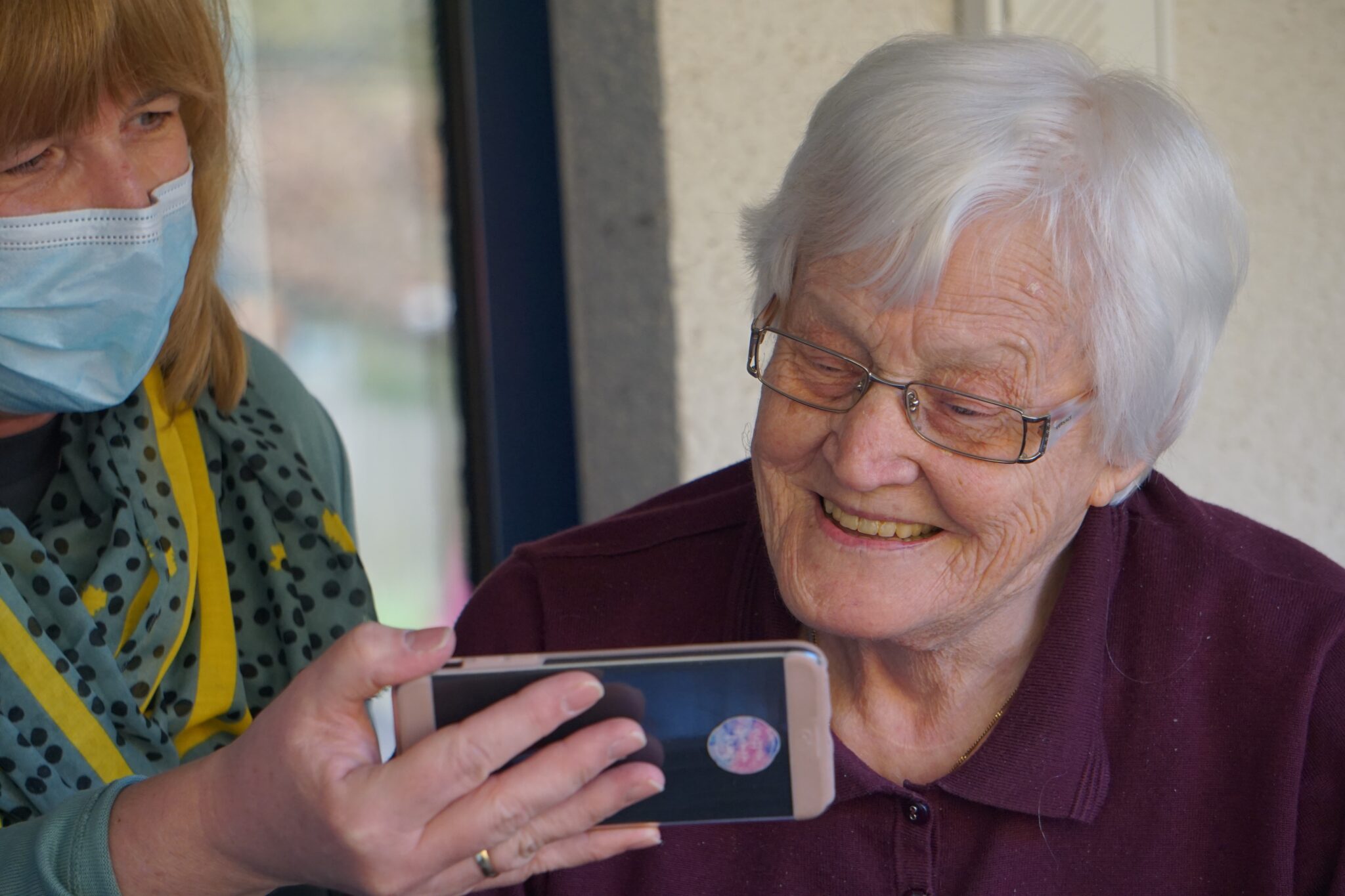 If you have any other questions about care at home, contact our team.
Comparing the Services
Care Homes
A care home is a purpose-built residence offering 24/7 care to the elderly. In a care home, you can be assured that there will always be someone on-call to assist your loved one and act during emergencies. The specific services on offer differ between each care home. For example, room availability, visiting schedules, gardens, special events and specialised support all vary. 
At your residential care home, your loved one has their own bedroom and bathroom, but shares communal areas like the kitchen, living areas and gardens and more. The care home staff can assist your loved one with everyday tasks like washing and mobility. They also take care of meals, housecleaning and prepare activities for the residents. It is important to note that there is no guarantee of how much one-on-one time your loved one will have with staff.
At a residential care home, your loved one has access to great support and care but must abide by the schedule of the home. While this may not be of concern for some, others that prioritise independence may find this change difficult.
Advantages
Points to Consider
– Around the clock staff.
– Monitored, purpose-built facility.
– Meals and housekeeping managed.
– Social events.
– No home maintenance.
– Emergency support.  
– Requires moving out of home.
– Restrictions on visitation and independence.
– Care may not be specialised for certain conditions like dementia.
Live in Care
Live in care involves a care worker visiting the home to deliver care and one-on-one support. The key benefit of live-in care is that your loved one gets to stay in the comfort of home. This means they can maintain independence and still access the highest quality care.
At Aspire, we offer varying levels of at home care depending on your needs. This ranges from weekly or daily visits to full-time care. Your care worker can assist with a broad range of tasks with everything from washing and household tasks to emotional and family support.
Advantages
Points to Consider
– Stay in the comfort of home.
– Maintain privacy.
– Maintain independence.
– No restrictions on family visitation.
– Personalised support.
– Specialised support is available if needed.
– Remain in your familiar local community.  
– Home may require modifications like handrails or ramps.
– If you have overnight care, you may need a spare bedroom for the care worker.
Don't need full time care at home?
Perhaps your loved one isn't ready for full time care but could benefit from some extra support at home; help around the house, regular companionship, or assistance with daily tasks. Even one hour per day can significantly help your loved one to stay healthy and safe, reduce feelings of isolation and ensuring they maintain their independence. At Aspire, we offer flexible packages to help suit your family member, from weekly or daily visits to 24/7 care.
Is care at home right for you?
To learn more about care at home, contact the Aspire team today. We can answer all your family's questions and help you decide what is best for your loved one.