Palliative care services are often mistaken for end-of-life care only, and while it is true that part of palliative care involves providing comfort and relief towards death, this only covers the final of the 5 stages of palliative care. A person can receive palliative care at any stage in their terminal diagnosis and can receive years of ongoing emotional, physical, and practical support in collaboration with their doctors and medical team. A terminal illness diagnosis is a worrying time for patients and their loved ones, the 5 stages of palliative care are designed to make the process of care as simple and comfortable as possible from the initial diagnosis to bereavement.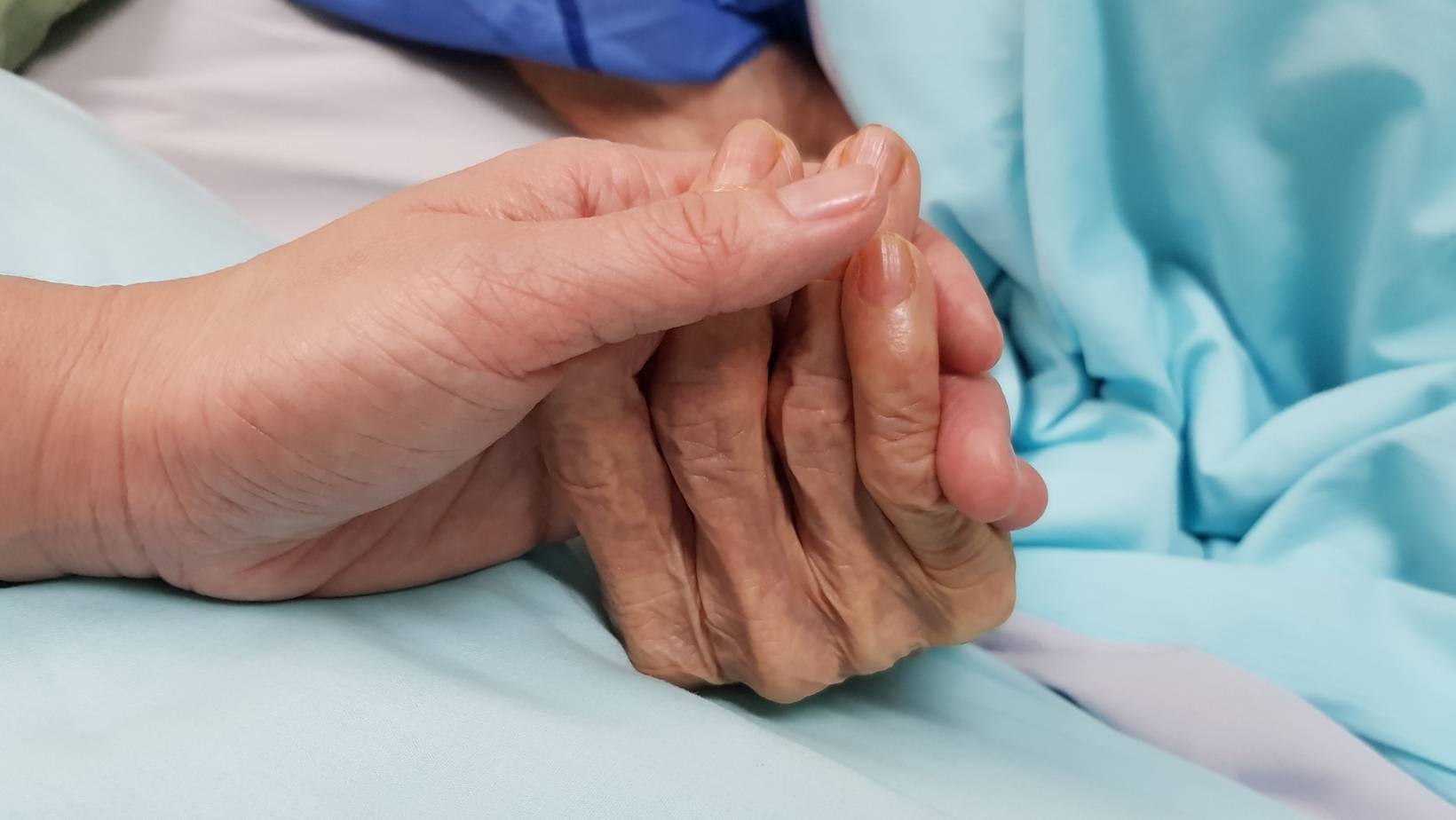 This blog walks you through the very important stages of palliative care for you or your loved one to help you better understand and take control of your care so you can focus more time on the people you care about. For more personalised advice regarding our care options, contact Aspire UK today.
Why Do We Need Palliative Care?
The 5 stages of palliative care ensure that every aspect of your terminal care is taken care of. Your needs and concerns are addressed with compassion and understanding every step of the way by a team of care and healthcare professionals including:  
Doctors and nurses
Social workers
Spiritual and Religious groups
Counsellors and psychologists
Support groups
and Live-in or visiting care staff like Aspire UK
The collective goal of these professionals is to be a guiding hand for you and your family through this worrying time, to support you with treatment, emotional and psychological support, companionship, at-home care, and much more, improving the quality of life and so you regain the freedom, time and comfort needed to spend quality time with your loved ones. 
What Are the Stages of Palliative Care?
1: Create a Bespoke Care Plan
Palliative care begins with your team of care professionals working alongside you and your family to assess your unique needs and goals to create a bespoke care plan that helps everyone involved in your care to support you effectively. Your care plan can include a detailed overview of your illness and its progression, your current and future treatments, when and how you would like to receive care both at the hospital and at home, medications, and legal decisions. What is most important to know, is that you and your loved ones have full control over your care plan, and it is flexible to change and progress to meet your needs at every stage.
2: Emotional and Spiritual Care and Support
As you and your loved ones adjust to the news, your palliative care team will provide ongoing emotional and (if requested) spiritual support to help you prepare for what's to come. This can come in various formats such as talking or music therapy to help you find peace and comfort. The team can also help to support you through difficult conversations with your loved ones about your illness and the future. Your palliative care team are there to ensure that you and your loved ones don't have to face anything alone if you don't want to.
3: Manage Your Treatment
As you get emotionally prepared for the process, your palliative care team will begin to look at all aspects of your care to ensure you live as comfortably, actively, and independently as you can throughout your illness. This includes setting you up with specialist equipment and medical gear to ease your physical symptoms and suffering, as well as organising at-home or hospital care for companionship, help with hygiene, and other clinical and complex care duties that suit your specific requirements. At-home care staff like the Aspire UK team are able to relieve some of the burden of care from loved ones so they can focus on quality time with you, in the comfort and familiarity of home. As symptoms, progress families can make the decision to transition to hospice care, while others wish to stay at home. In all cases, it is important to do what is best for you and your family.
4: Practical Care: Now and the Future
As the illness progresses your palliative care team will support you and your family through the difficult decisions that must be made in preparation for the end, such as living wills to ensure your loved ones understand what comes next. At this stage, end-of-life care begins, and your palliative team collaborate to support you and your family emotionally, spiritually, and physically, making sure you remain as comfortable as possible, whether you are at home or in a hospice.
5: Supporting Your Friends and Family
Stage 5 of palliative care focuses on providing bereavement support to the grieving family, friends, and carers, ensuring they receive emotional, spiritual, and psychological support through this difficult time. This stage can vary from person to person as the grieving process looks different for everyone, lasting anywhere between weeks to up to 12 months.
Enquire About Palliative Care at Home Today
At Aspire UK, we take pride in offering friendly, professional, compassionate, and bespoke care to every single client we work with. If you or a loved one need palliative care, you don't need to go through this alone. Reach out to Aspire UK today to chat with a care-at-home expert and discuss your situation and learn more about the 5 stages of palliative care.