A loved one's diagnosis of dementia can be a scary time for all involved, from the person themselves to their friends and family, and particularly their carers. For the uninitiated, it can be upsetting to see their loved one gradually become more confused and disorientated and needing assistance with everyday tasks that they used to do with ease, especially if that person taught you that task when you were a child.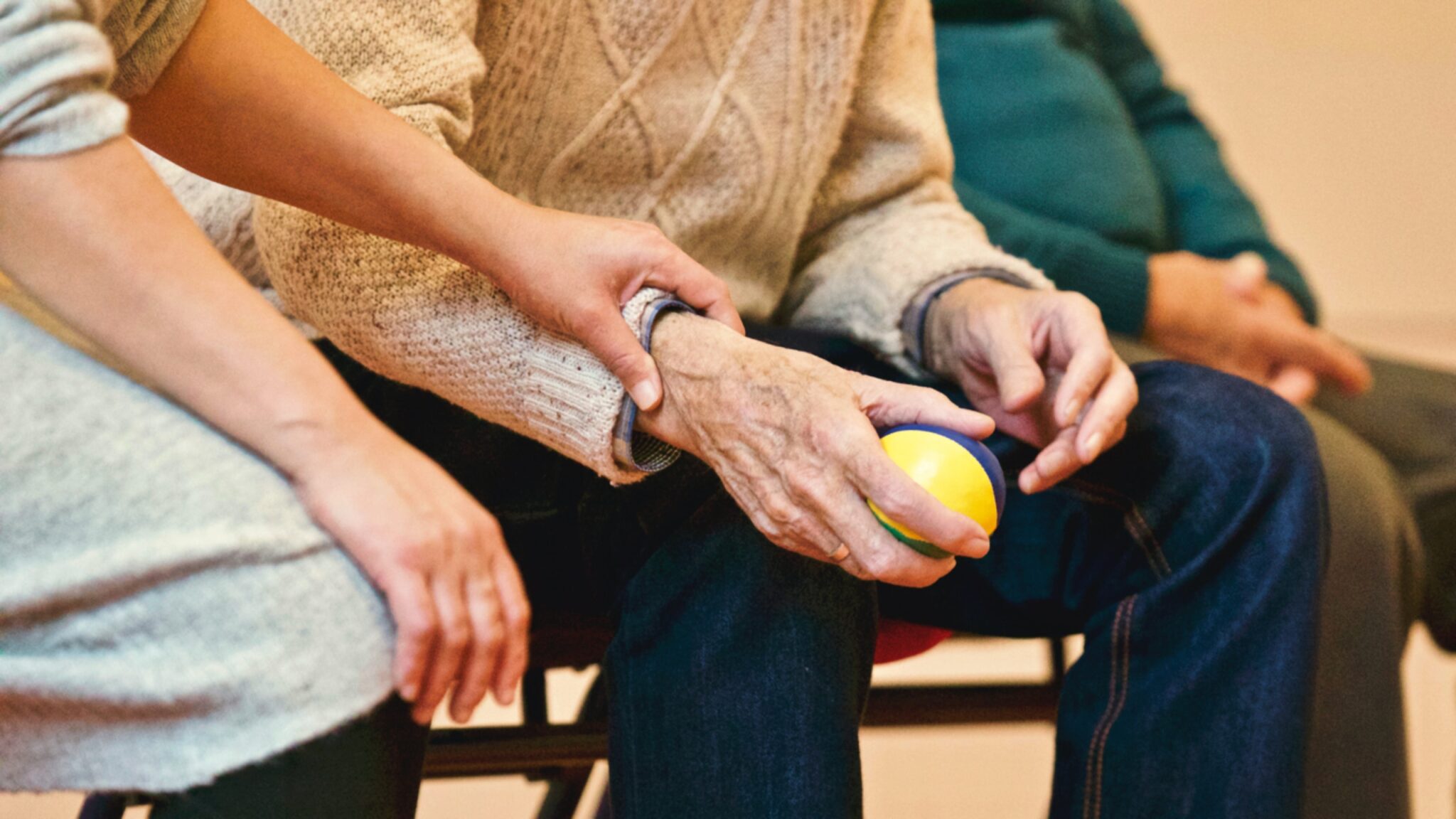 For these reasons, people with dementia need more specialised care than those without. Personal safety becomes an issue, as well as communication, diet, and hygiene. Needless to say, caring for a loved one with dementia can be physically and emotionally exhausting, but please know you are not alone.
In this article, we'll explore some of the special considerations for people with dementia, focusing on two key areas: communication and safety. For tailored advice, contact the Aspire UK team.
Communication Considerations for People with Dementia
People with dementia can become anxious, or more anxious than usual, and most of the time they don't understand why they feel this way. This feeling of confusion can cause them to feel agitated and irritable, easily snapping at others and raising their voice. While this is never easy when you bear the brunt of it, it's important to remember that this change in behaviour isn't their fault and it's out of their control.
It's also important to have patience as the world becomes more disorientating for your loved one. They may need additional time to process what you say to them, to understand what your words mean, and how to respond to them. Give them time and keep your voice modulated and calm so that they don't feel under pressure. Maintain eye contact, speak kindly, and use simple words and offer simple options when presenting choices.
Forgetfulness is part of the journey, and it can repeatedly appear just moments after you've discussed what you're going to do next. They may need to be reminded that you're taking them to the bathroom or making them lunch, and this forgetfulness can cause them to become distrustful of those trying to help.
Safety Considerations for People with Dementia
Changes in behaviour can lead to concerns regarding the person's safety, as they may have difficulty understanding instructions. They may suddenly be on more medication than they're used to, and have trouble knowing which one to take when, and how much. This can lead to potential risks; however, your pharmacy can assist you with this by providing specialised medication packs to help you help them.
Disorientation in both their mind and body can cause them to be more prone to falls and accidents, so it's best to keep as tidy a space as possible. Removing clutter and clearing trip hazards such as cords is essential, as is ensuring adequate lighting in all areas of the home, especially their bedroom, bathrooms, and hallways.
They may easily forget where they're going or who's coming over to visit, so be sure to slip any upcoming plans into casual conversation. Regarding the home they live in, it may be a good idea to install additional locks or switch to digitalised locks, and possibly connect a security camera and/or a sensor light to alert you if they attempt to go out on their own.
Looking for Specialised Care for Your Loved One with Dementia?
If you have a loved one living with dementia, we understand how challenging it can be, and we hope the subjects touched on in this article have helped you. At Aspire UK, we offer in-home services to keep life as normal as possible while ensuring safety for your loved one and respite for you.
All our care workers have completed training to provide specialised care for people living with dementia. Please contact our friendly and experienced team to enquire about our home care services.