Multiple sclerosis, known also as MS, is a disease that can take a huge toll on the body and its overall functionality. When even the most basic of daily routines suddenly becomes a struggle, it can feel as though you lose all capability and independence. Care at home is a solution that provides many people suffering from MS and similar conditions to remain in their own familiar space, offering support through day-to-day life to ease the huge shift a diagnosis such as this one can cause.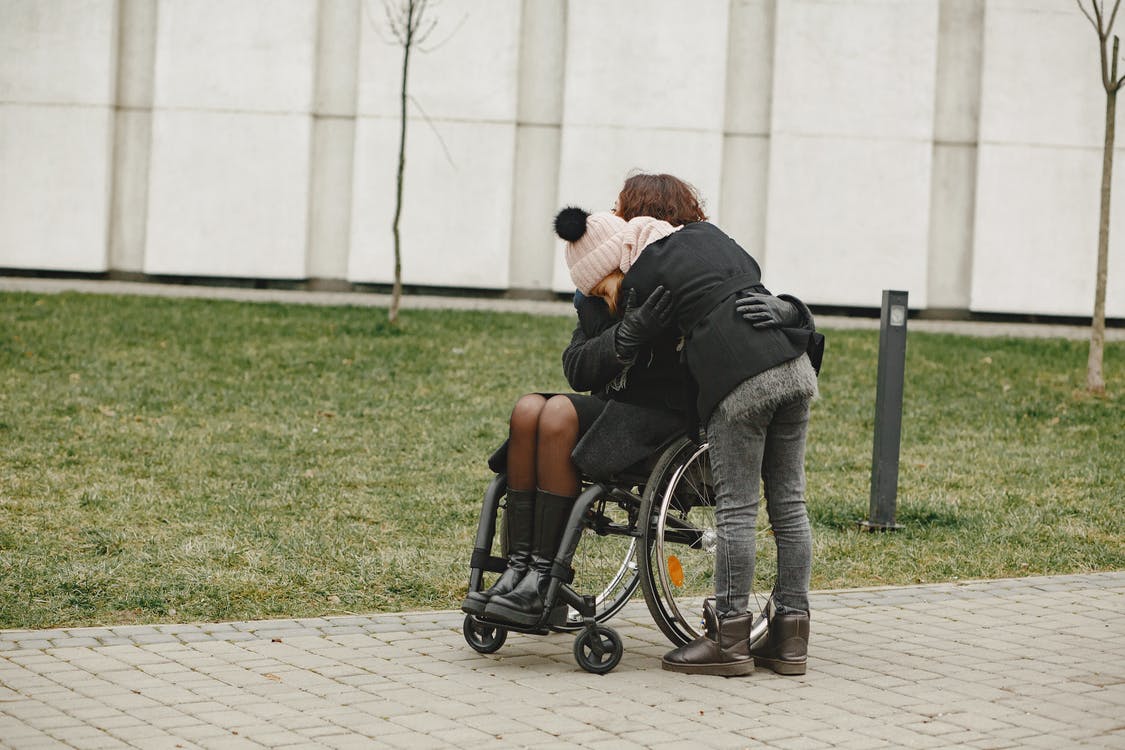 This blog outlines the basics of what multiple sclerosis is, how it affects people, and what care at home can offer somebody struggling with this condition. For more personalised advice on whether care at home is an option for you or a loved one, reach out to Aspire UK today.
What is Multiple Sclerosis?
Multiple sclerosis is a chronic disease that affects the central nervous system (CNS). The CNS, formed of the brain, spinal cord, and optic nerves, is one of the most essential structures of our bodies – and as this unpredictable disease attacks it, the results can pose huge threats to our health. Multiple sclerosis is thought to be an immune-mediated disorder, which essentially means that the immune system mistakenly attacks healthy tissue within the central nervous system. This interferes with the transmissions of nerve signals between the brain, spinal cord, and other parts of the body.
Who Commonly Gets Diagnosed with MS?
There are millions of people worldwide currently living with multiple sclerosis – and anyone can develop it. There are, however, a few distinct patterns in those diagnosed. Most commonly, people who develop MS tend to be between the ages of 20 and 50, and more than two to three times as many women as men seem to be diagnosed. Research suggests that there may be genetic factors increasing the risk of developing multiple sclerosis, though there are environmental factors (smoking cigarettes regularly, for example) that increase risk as well.
Care at Home for MS
Multiple sclerosis is a long-term disease. As the immune system breaks down tissue in the central nervous system, the effects throughout your entire body can involve serious damage to function and mobility. For many people affected by this desire, their ability to complete the most basic of bodily functions and daily tasks independently can be greatly strained. That's where involving at-home care can ease this tricky time.
Having a friendly, trained support worker for individuals and families coping with MS can make all the difference. This daunting diagnosis doesn't mean life still can't go on with some levels of normalcy. A care worker can help find ways to remain within your own environment and routine, even when MS starts to take a toll – helping a person to adapt to their condition and find a high quality of life under bespoke care.
Integrated Care
One of the challenging aspects of multiple sclerosis is the way it can look so different for everyone suffering the disease. The symptoms and side effects can differ, and an MS diagnosis can at times come in conjunction with other conditions, diseases, and challenges. The best thing about care at home is that your care can be intricately tailored to the needs of every client.
No matter what other health problems you're facing or the extent of your multiple sclerosis, working with our Specialist Team we can ensure that your treatment and support are built to adapt along with your changing health. Whatever you need to best thrive in your own home and independence can be provided by your care worker.
Contact Aspire UK to Learn More About MS and Care at Home
At Aspire UK, our Specialist Team will assess your needs and work closely with you and your family to find a support plan that's going to work best for everyone.
With our variety of care packages, we aim to make it as simple as possible for everyone, no matter their health conditions, to feel independent and supported in the comfort of their own home. Contact our team today to enquire about care at home for you or a loved one.