Being a Leicester-based care company means many of the clients we care for celebrate the Hindu festival of Diwali. It's a joyful time of year when culture and religion come together, and for our clients it helps preserve a sense of identity. We understand how important this is, so Aspire UK actively encourages staff to respect and celebrate one another's religious events – something that many other care providers simply do not do. Diwali is traditionally a respectful time of year, when families come and spend their time eating home cooked meals, wearing traditional clothing's and singing songs. We try to always follow our clients wishes on this special occasion and make it as meaningful as we possibly can.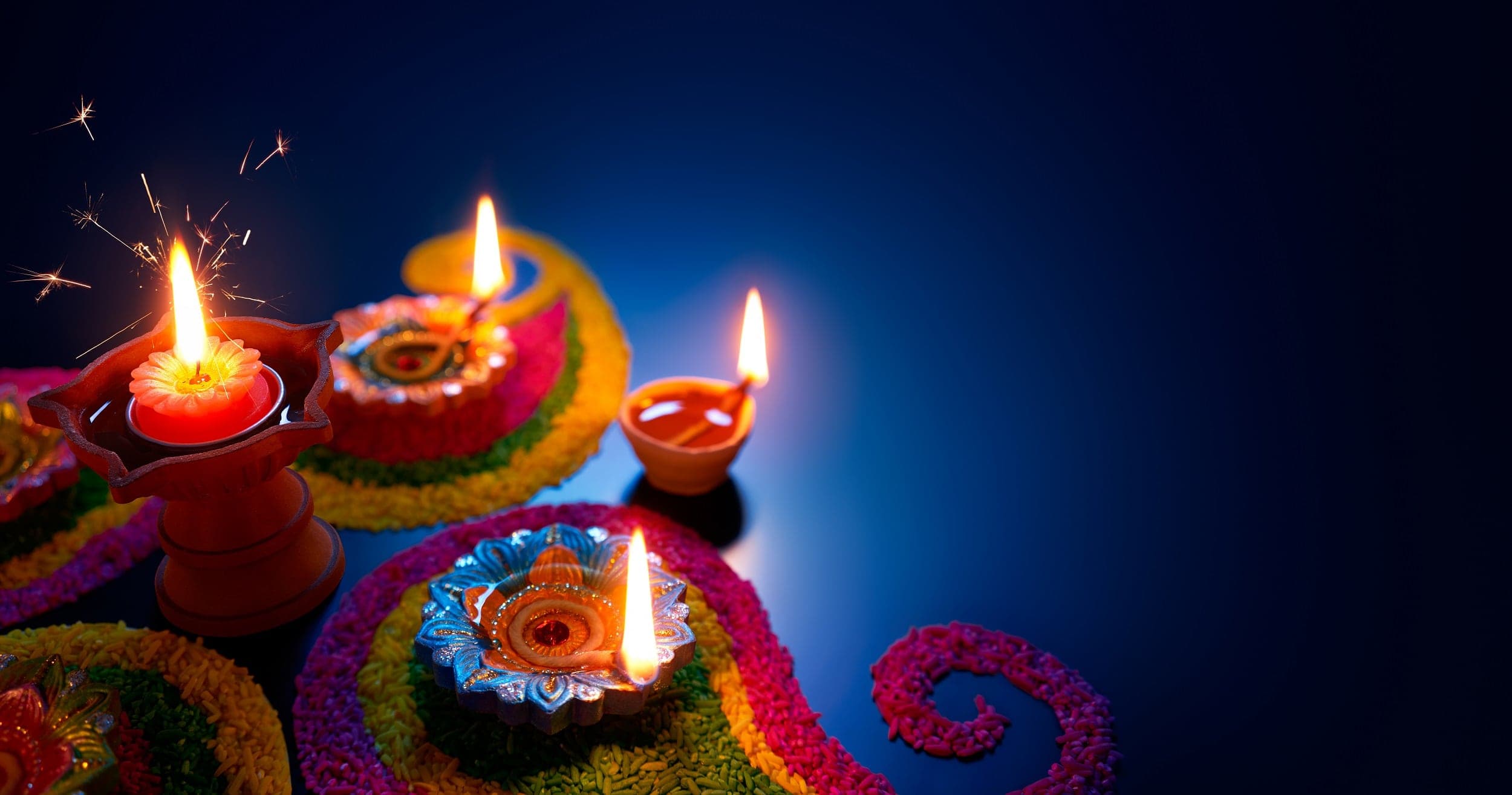 For clients living with dementia, we like to help them out by answering questions about Diwali, so they get a better understanding of the celebration. Modern Diwali celebrations can be loud with fireworks, lit candles (divas), temple celebrations and music, and it's important to help guide those that may find it confusing through this. We often do this by sharing images and videos to help them remember what it is like to celebrate Diwali, ahead of the festival season, and our day carers accompany clients to local events and functions around Leicester and Leicestershire, so they are never left alone or confused.
If you know anyone in need of assistance this Diwali, please give us a call on 0116 262 1999. On behalf of the entire Aspire UK team, we wish you a joyous Diwali and New Year.