Caring for a loved one alone can be difficult. The average person isn't an expert in how to best support people with different abilities and conditions, yet many will be hesitant to look into getting the help of a care worker.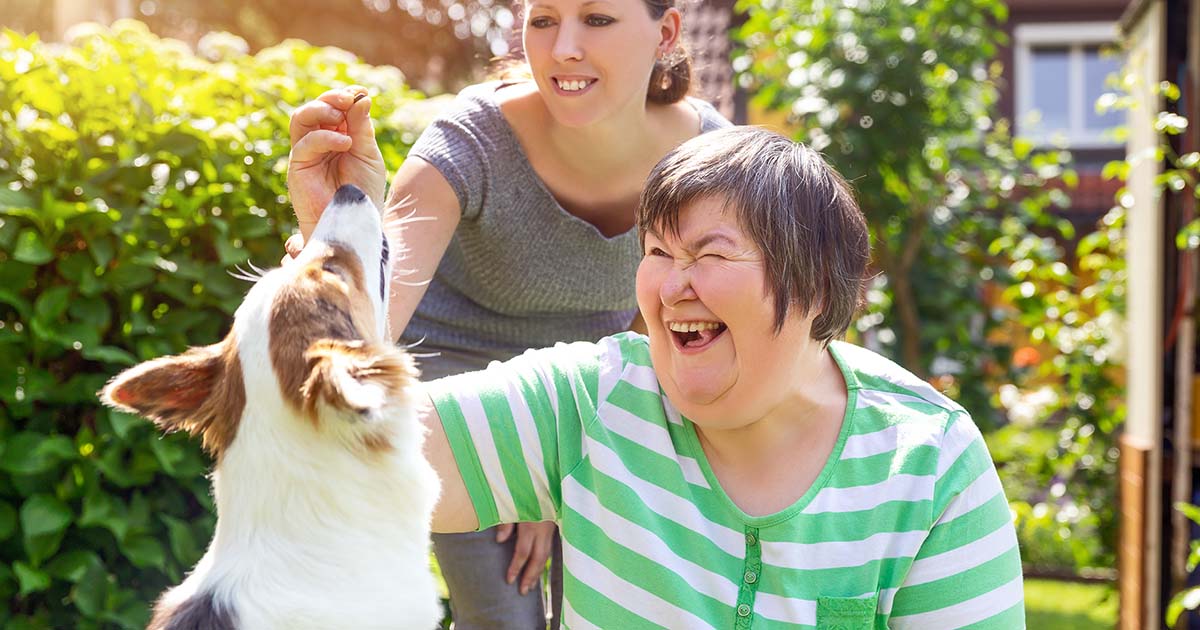 Many people may not even be sure what conditions and disorders care at home can work for. In terms of autism, every service user will require different services and support. But it's important to know that if your loved one is autistic and may require some extra support in their day to day lives, then care at home may be an extremely beneficial option.
This blog discusses how care at home can be a viable option for people with different forms and degrees of autism. If you're looking to enquire further about care at home services, call Aspire UK today to have your questions answered.
Variations of Autism
Care at home can be a beneficial option for people with many different forms and variations of autism. With such a wide spectrum to autism and the various conditions that fall beneath that broader term, there is no one form of treatment for somebody diagnosed with autism.
Care at home provides a flexible, tailored support routine for service users of all different levels of abilities. Many service users diagnosed with autism specifically come under the category of 'Autism Spectrum Disorder', which in itself can have massively varying levels of severity.
Autism Spectrum Disorder (ASD)
This condition can colloquially be referred to as 'classic autism', and usually coves what many people will initially think of when they hear the word 'autism'. People with Autism Spectrum Disorder who require further care may have significant language and communication delays, as well as social and broader communicative challenges.
Sometimes they will have uncommon behaviours or interests, which can manifest as fixations of sorts. People diagnosed with Autism Spectrum Disorder will sometimes also have an intellectual disability of some sort.
What Does Care at Home Include for Autistic Service Users?
To put it simply, care at home can include whatever the service user needs it to include. If your loved one has autism, you likely are well aware of the services a care worker can provide that would help improve their daily lives.
Maybe this includes being an extra pair of hands around the house, being available to help regulate emotions, aiding with communication, or offering aid for mobility or physical challenges as a result of autism. Both consistency and safety at home are essential for supporting somebody with autism, and an experienced care worker can help to create that space.
At Aspire UK, our care workers are trained to provide support to any degree. Some service users may only require a few hours of company a week, receiving consistent emotional support from somebody who understands the importance of 'low arousal'.
Some other service users may benefit from daily support, helping them to communicate and complete daily tasks around the house as required. Whatever it is your loved one needs, a care worker can likely help.
Benefits of Care at Home for Service Users
A wonderful benefit of care at home for service users with autism is that it's an ongoing relationship. Care workers are able to build a rapport, coming to understand the service users they work with and likewise being able to adapt their services as circumstances change. Working with a care worker offers your loved one a trusted routine.
Regular support from a trained and experienced care provider helps the one you love to experience a quality of life we all deserve, whilst still allowing you to go about your life without the sole responsibility of caring for your loved ones yourself.
Contact Aspire UK Today to Enquire About Care at Home Services
Does your loved one have some form of autism diagnosed? Could they be benefitting from having an experienced care worker visiting to support them? If you think there's a chance that care at home could be beneficial for those you love, it's worth enquiring. At Aspire UK, we care about finding the support system that's going to work best for each of our service users individually.
To chat about your loved one or discuss what care at home could look like in your life, contact Aspire UK today.