A career in care is incredibly rewarding. Our team love to give back, make a difference, and care for someone like they are family. We love this culture that has been created at Aspire UK where our care workers feel fulfilled by their role. If this appeals to you, that's great! But what are the practical steps to becoming a care worker? What does the job involve and what are the key things you need to know before applying?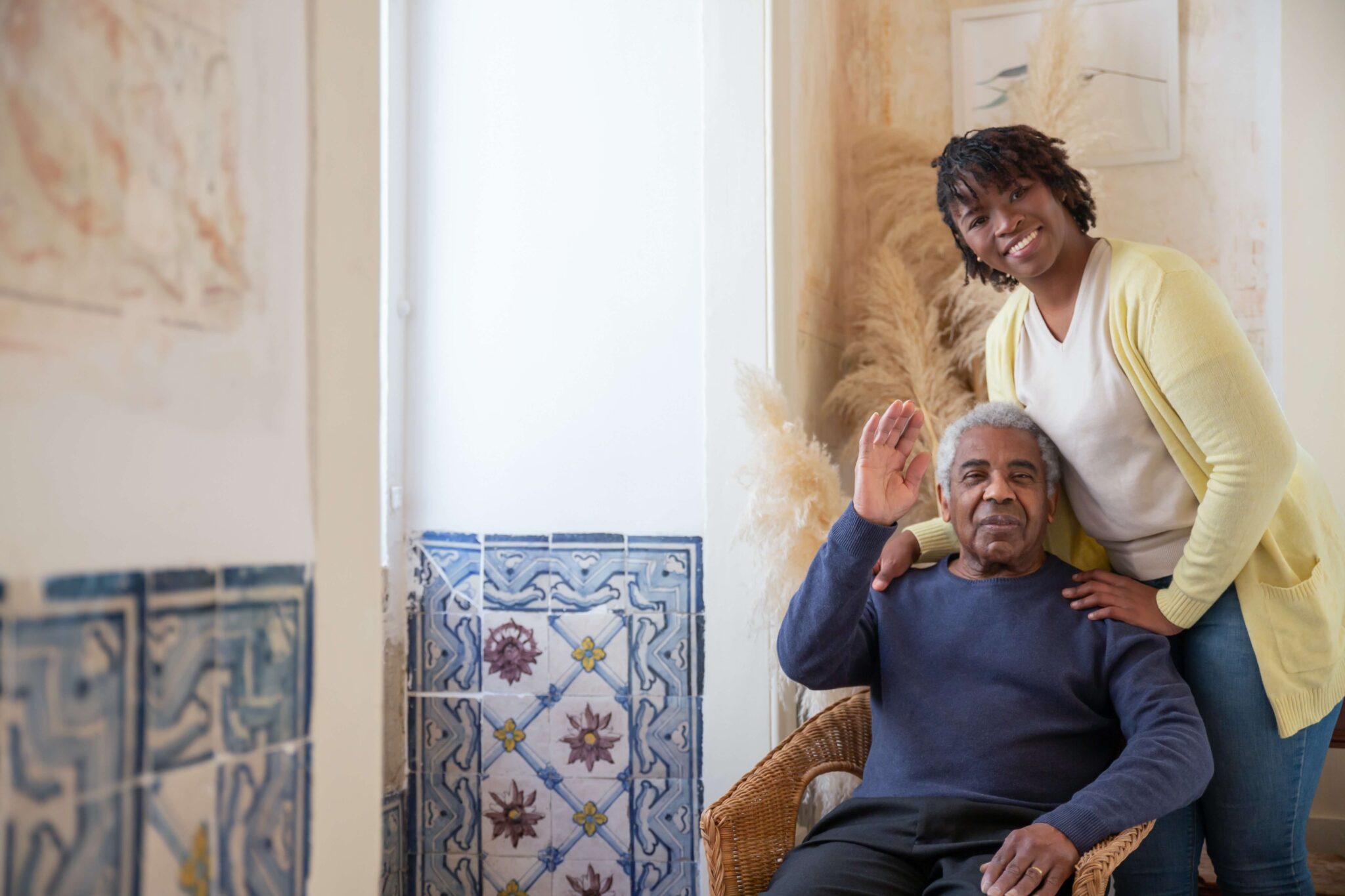 Below, we've answered all the most frequently asked questions we receive about becoming a care worker. If you have more questions, contact our team. Or if you're ready to take the next step, we look forward to reading your application!
What is a home care worker?  
A worker carer (also known as a visiting care worker, care givers or domiciliary care worker) visits people in their homes to assist with independent living. This includes personal care like bathing, dressing, assisting with medication, or help with mobility or moving. You will work in what is known as home care, for which there is an hourly rate, and you may visit many people at their homes throughout your working day. 
What is the current hourly rate for home care worker?  
The hourly rate for care workers varies depending upon where you live, your experience, and the type of care jobs you are doing. At Aspire UK, we offer competitive pay and excellent working terms and conditions. We believe that it is important to look after our team and pay them well. You are doing meaningful work and making a difference in the lives of others- that should be rewarded.
What is the recruitment process for care workers in home care?  
At Aspire UK, we have a 4-step recruitment process to become a home care worker.
The process begins with a call or email to one of our recruitment team.
The process then includes completing an application form prior to the interview or on the day of the interview.
Interviews can be via telephone and video or face-to-face.
We'll then need to check your references and apply for your Enhanced Disclosure and Barring Certificate (enhanced DBS).
And that's it! 
You will be interviewed by member of our recruitment team, who will thoroughly check your paperwork and, will ask you questions to understand your skills, interests, and personal objectives. This will help us to understanding who you are and your suitability to a caring role. 
What documents will I need to bring with me at my interview? 
Passport/s, EU identity card, or photographic driving licence 
Proof of eligibility to work in the UK (e.g., visa for non-EU passport holders) 
Proof of address in the UK (e.g., bank, credit card statement or utility bill less than 3 months old) 
Your birth certificate 
National insurance number (e.g., card or job centre letter or payslip stating the number) 
Valid driving licence. For UK licences this is both your paper counterpart and the photocard. Alternatively, your foreign licence allowing you to drive in the UK (with your original international licence).
What training do you provide?  
At Aspire UK we take pride in our learning and development training program which can be done online from the comfort of your home or at our offices. We also offer classroom-based group induction training. The induction training needs to be completed prior to commencement of your post with us.  
We also have annual update training as well as specialist training programmes. Finally, you will have the opportunity to pursue a Diploma in Health and Social Care: available to all our care staff who have successfully completed their probationary period.  
Is there enough work for home care staff?  
Aspire UK provide home care services in Leicester City (LE1, LE2, LE3, LE4 and LE5) as well as in Syston, Birstall, Thurmaston, Queniborough, Quorn, Mountsorrel, Groby, Glenfield, Anstey, Braunstone Town, Oadby, Wigston, and surrounding areas.  
We have clients requesting care every week, and we are always look at care staff to join our expanding team!
When selected for work, your coordinator will always look at where you live and the distance you are travelling between your visits. We always try to keep your driving to a minimum. 
Our care staff choose between working full time or part-time. We can give you between 16 and 50 hours per week. You choose the hours that fit around your life.  
What are you looking for in a home care worker?  
Genuinely caring, compassionate and empathetic attitude 
Good level of spoken and written English 
Ability to follow instructions 
Responsible and able to work unsupervised 
Flexible availability 
Hold a driving licence and have access to a car 
Previous experience of care is beneficial but not essential, as we will fully train and mentor you.  
Looking for a rewarding career?
If you're looking for a rewarding career in the care industry, we'd love to hear from you. We are currently advertising for Care / Support Roles as well as management positions for experienced care workers. Apply now or contact us to learn more.