In the UK alone, over 100,000 people will suffer a stroke every year. That's a stroke occurring every five minutes. You never know when a stroke is going to affect you or a loved one, and many people find themselves thrown unexpectedly into a tumultuous period of recovery that they never got the chance to prepare for.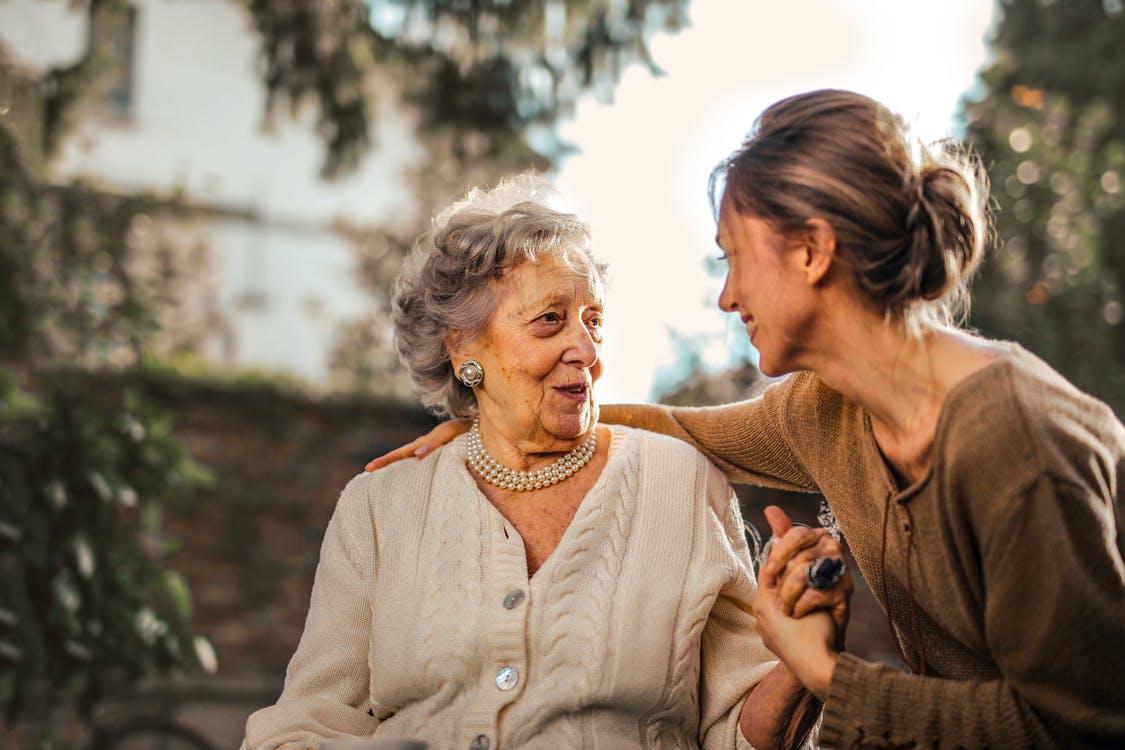 While recovernig from a stroke may be difficult, there are fortunately a variety of therapy and care options that can help keep you comfortable on your path to recovery. And if remaining in the familiarity and independence of your own home is a priority, then care at home is an option you should be seriously considering.
This blog outlines the key aspects of stroke recovery, and how at-home care can offer a great many benefits and solutions for those people adjusting to post stroke life. For more personalised advice regarding our care options, contact Aspire UK today.
Who is Care at Home for?
The vast majority of people don't necessarily have a clear idea of what care at home really is. To put it simply: care at home is whatever you need it to be. A care worker can be providing Personal Care & assisting you with medication, aiding in household chores, offering emotional support and company, or whatever else a person needs to feel supported within their own home. Visits can be daily, weekly, fortnightly… your care package is whatever you need it to be.
Likewise, care at home can cater to a wide variety of people – whether it's age, illness, disability, or sudden injury leaving somebody unable to function alone at home to their full potential. This is why care at home can be a great option for people recovering from a stroke. Having a support worker assist you in your home can help to ease the impact of post stroke effects that may be making daily life a challenge. There is no 'one type' of person that can benefit from having extra care around the home.
The Effects of a Stroke
Every stroke is different. While some people may find themselves only dealing with short-term symptoms and effects that may be easier to overcome with time, others may be faced with long-term, ongoing physical and mental changes that may change the way they live their entire life. Some of the most common effects include physical pain, mobility restriction, sensory problems, and issues swallowing.
Many people also struggle with extreme tiredness and fatigue post stroke, and around one third of stroke survivors will face communication problems such as reading, writing, speaking, and comprehension.
Other common effects of a stroke that may lead to somebody needing the support of a care worker include:
Memory and concentration problems
Behavioural changes
Vascular dementia
Strains on sexual activity and relationships
Emotional changes and mental health challenges
Prioritising Health and Comfort Throughout Recovery
At the very heart of care at home is the capacity to tailor your recovery plan wholly to your needs. Not only do you get to keep these essential aspects of independence in your life by being able to maintain the comfort of your home and regular routine, but you're able to work with our specialist team who can cater services entirely to you.
Whatever makes life and recovery more comfortable for you can be left to your support worker. Ultimately, care at home is the treatment solution that can adapt with you day by day, providing all the extra help you need and allowing you to adjust your beloved routines and habits to suit the needs of your body and mind.
Enquire About Post Stroke Care at Home Today
At Aspire UK, we take pride in offering friendly, professional, compassionate, and bespoke care to every single client we work with. We've seen countless people tackle the difficult period that follows a stroke, and we've provided flexible services to help keep their quality of life as high as possible, no matter the severity of the effects they're facing.
If you or a loved one have suffered a stroke and think care at home could make daily life a little easier, then we're ready to step in. Reach out to Aspire UK today to chat with a care at home expert and discuss your situation.