Social Activities and Day-care Services
Staying social with Aspire UK
Social interaction and community involvement bring joy and fulfilment to all of our lives. But for some, isolation and inaccessibility mean that social activities are not possible. At Aspire UK, we believe that everyone should have access to social interaction and community activities.
We offer day-care services and social outings to clients in Leicester and Leicestershire, helping them to grow their independence, meet new people and remain a valued part of their community.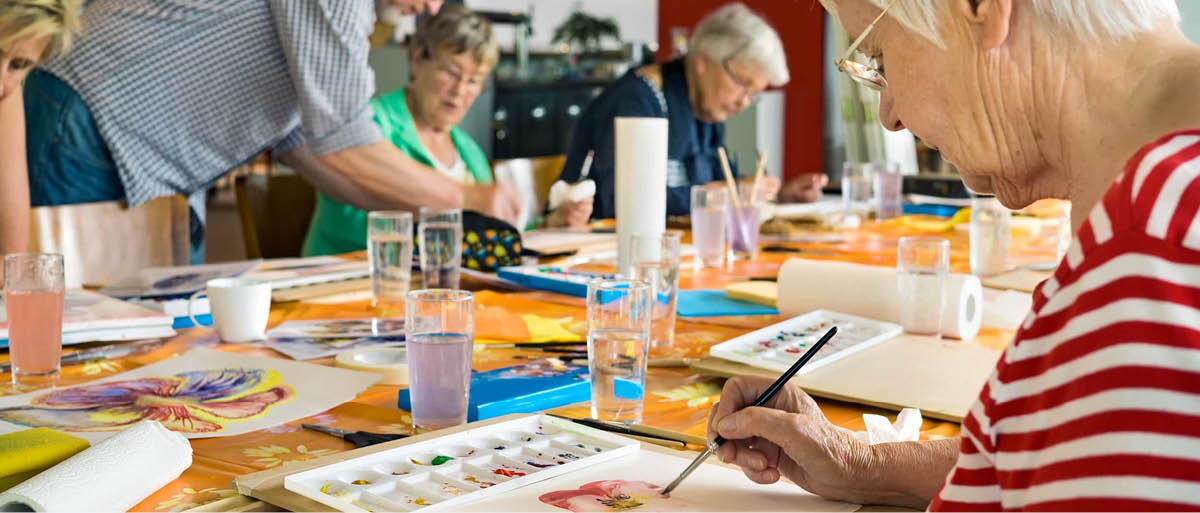 Social activities for the elderly
Isolation is a problem affecting many of the older people in our community. Their reduced ability to travel independently can impact the accessibility of social activities. Aspire UK is committed to making a difference in the lives of locals. Our social opportunities for the elderly bring joy and fulfilment, helping them to learn new skills, be more active, join the community and enhance their independence.
We offer a range of social activities to the elderly, including day trips to local events, park and sightseeing outings, pub lunches, trips to the cinema or theatre and more. We also offer day care services with fun activities like music, quizzes, bingo, games, gentle exercise, arts and crafts, using social media and much more!
Day-care services at the Peepul Centre, Leicester
Aspire also offers day care services for people with mental health conditions, physical disabilities, and learning disabilities. With inclusive and fun activities guided by experienced support workers, our day-care provides people with the chance to learn new skills, meet new people, become more independent and access their community.
When: 10 am- 2.30 pm, Monday to Saturday.
Where: Peepul Centre, Orchardson Avenue, Leicester, LE4 6DP.
Interested in Aspire's social activities or day-care service?
We encourage all Leicester and Leicestershire residents to stay involved with their community. With our social activities and day-care services, we hope to make socialisation more accessible to all. To learn more about whether these services could be right for you or your loved one, contact us.
Home care for your loved ones
We want to make a difference in your loved one's life and help them stay living in their own home. Download our brochure and book a free consultation.